Denver airport to Colorado Springs
Welcome to 1st ABC Transportation: Your Trusted Denver Airport to Colorado Springs Shuttle Service
Discover seamless travel with 1st ABC Transportation, the leading choice for Denver Airport (DIA) to Colorado Springs shuttles. We ensure quick and secure transfers, ensuring a hassle-free journey. Count on us for dependable transportation services between Colorado Springs and DIA, guaranteeing your comfort and convenience. Embark on a delightful ride with 1st ABC Transportation.

Premium Denver Airport to Colorado Springs Shuttle Services
Indulge in an extraordinary travel experience with our top-notch Denver Airport (DIA) to Colorado Springs shuttle services. We go beyond mere transportation, providing a luxurious journey. Our state-of-the-art shuttles offer door-to-door service, ensuring your utmost comfort. Punctuality is our commitment, guaranteeing timely pickups and drop-offs for your Colorado Springs to DIA or DIA to Colorado Springs trips.
Effortless Booking Process
Booking your transportation from the airport to Colorado Springs has never been simpler. With 1st ABC Transportation, you can effortlessly secure your ride by entering your desired pick-up and drop-off locations, selecting your preferred time, and voila! You're all set for a seamless journey.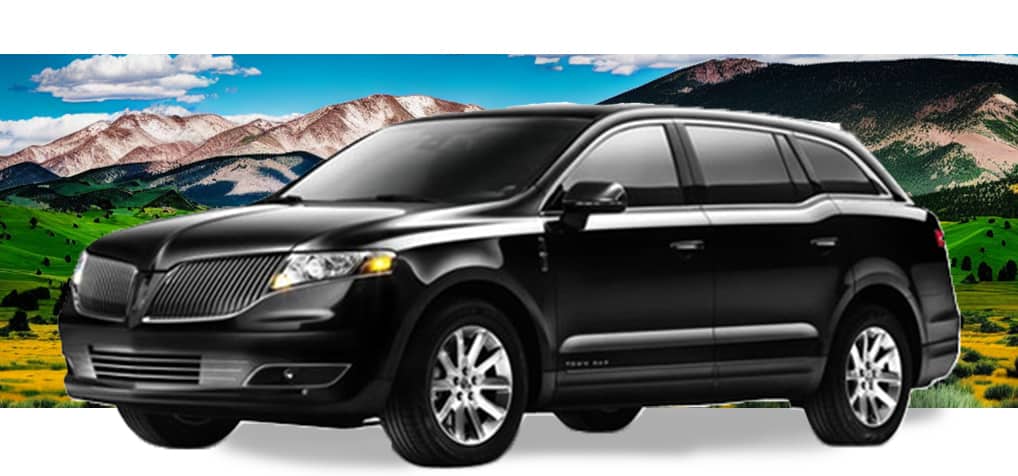 Why Choose Us for Denver Airport to Colorado Springs Transportation?
We recognize that you have numerous options for your transportation needs from Denver Airport (DIA) to Colorado Springs. However, allow us to highlight why countless customers continuously rely on our services for their journeys between DIA and Colorado Springs.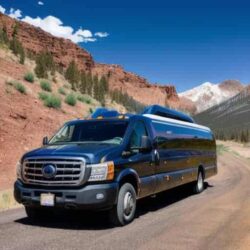 Unwavering Reliability and Supreme Comfort
At 1st ABC Transportation, we prioritize offering shuttle services that you can rely on without a doubt. Leave the driving to us and allow yourself to unwind, taking in the breathtaking Colorado scenery along the way. Rest assured, we are committed to ensuring your journey is not only comfortable but also impeccably reliable.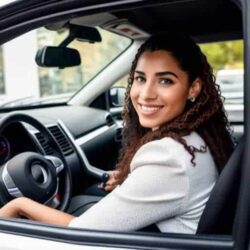 Unyielding Commitment to Safety
At 1st ABC Transportation, your safety is our utmost priority. Our drivers undergo rigorous professional training, and we consistently maintain and inspect our vehicles to ensure the highest standards of security. You can have complete peace of mind knowing that we are fully dedicated to providing a safe and secure journey for you.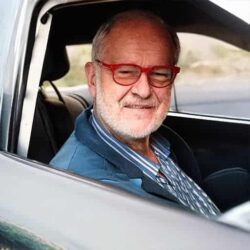 Unbeatable Value at an Affordable Price
At 1st ABC Transportation, we believe that quality should be accessible to all. Our shuttle services are thoughtfully priced to provide you with exceptional value for your hard-earned money. We strive to offer an unbeatable combination of affordability and top-notch service, ensuring you receive the best possible experience without breaking the bank.
Your Adventure from Denver Airport to Colorado Springs
Eager to know what awaits you on your voyage from Denver Airport to Colorado Springs? Let us take you on a virtual tour.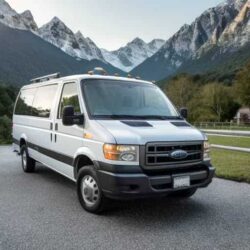 Embrace the Spectacular Views
Prepare to be captivated by the mesmerizing sights that await you on our journey. From enchanting landscapes to awe-inspiring mountain vistas, there's an abundance of scenic wonders for you to immerse yourself in. Sit back, relax, and let the beauty of the surroundings add an extra touch of magic to your travel experience.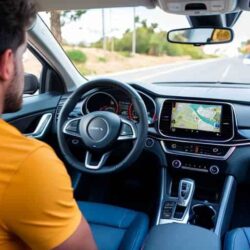 Seasoned Professionals Behind the Wheel
Rest assured that our team of drivers consists of highly skilled and experienced professionals. Familiar with the routes like the back of their hand, they are always prepared to provide you with assistance and ensure your journey is as pleasant as can be. With their friendly demeanor, extensive knowledge, and unwavering dedication, our drivers are committed to delivering an exceptional travel experience for you.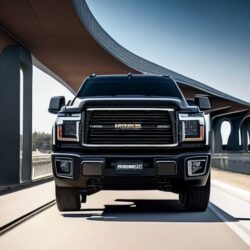 Timeliness You Can Rely On
Bid farewell to the worries of missed appointments or delayed flights. Our shuttle service is synonymous with punctuality, ensuring you arrive at your destination on time, every time. Count on us for precise arrivals and departures, allowing you to travel with peace of mind and confidently plan your schedule without any unnecessary stress.
Ready to Embark on Your Adventure?
At 1st ABC Transportation, we don't just offer transportation services; we become your trusted travel companions. When you choose us for your journey from Denver Airport to Colorado Springs, you can expect comfort, enjoyment, and above all, reliability.
Don't wait any longer – reserve your Denver Airport to Colorado Springs shuttle today and experience the exceptional difference firsthand. With 1st ABC Transportation, you can always trust that you're in capable hands. We can't wait to welcome you on board and create unforgettable memories together!
Remember, it's not just about reaching your destination, but also savoring every moment of the journey. And we're here to ensure your journey is nothing short of extraordinary. So, are you ready to embark on your unforgettable adventure?
If you have any inquiries or require further assistance, please don't hesitate to reach out to us via our contact page. Our team will be thrilled to assist you.